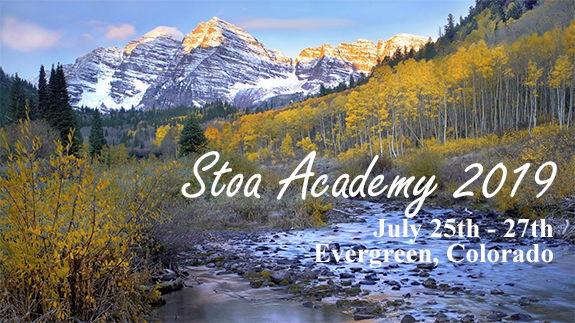 Welcome to Stoa Academy 2019
A Conference for Parents, Coaches, and Alumni


Flatirons Community Church West Campus
Located 20 miles west of downtown Denver.


July 25 Thursday 7pm-8:30pm.
Check-In and Mingle. Get to know the board members, committee members, and each other!
July 26-27 Friday 8am-7pm and Saturday 8am-3pm.
Coach and Parent Leader courses for TWO FULL DAYS. Courses are being updated, as we are building a schedule that combines great speakers with relevant workshop topics to give attendees a unique interactive experience.


Registration opens: Monday, March 25, 2019
Registration fee: $170
Includes: Conference, meals, and materials


Make your reservations at the Stoa Academy hotel in Evergreen!